Store
Patients are always asking about Summer Sandals. Everyone knows that you should wear your most supportive shoes, but in the Summer, everyone wants to "cheat" and wear fashionable Summer Sandals.
Our answer here at Caputo Foot and Ankle Center has been to recommend the Spenco-Medical Sandals for Summer. Now, we are able to offer them to our patients at discounts of 10%-25% off retail store prices.
The Spenco-Medical Sandals for Summer that we have offer very good support and stability, as well as comfort, in an easy to slip on sandal. This is the best way for our patients to get casual comfort without sacrificing support. These Sandals have the Seal of Approval from the American Podiatric Medical Association because they absorb shock and help prevent over-pronation (which is a leading cause of plantar fasciitis, heel and arch pain).
The "Stability Cradle" provides advanced arch support and deep heel cupping.
The EVA surface custom molds over time.
The Metatarsal Arch Support offloads pressure from the ball of foot to help relieve forefoot pain.
...AND THEY ARE STYLISH!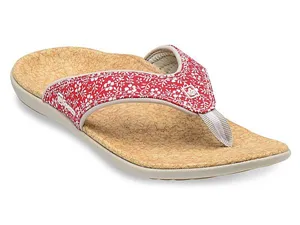 Come in for the Pre-season Sale: Buy 2 get the 3rd for 50% off (discount applies to the lowest price).
Coming Soon, our Online Store with Pay-Pal features for Shop at Home convenience.